People at ILFA: Andrea Shahabadi
What exactly does a galvanic chemical assistant do? Is that an exciting job at all? If you ask our colleague Andrea such questions, she has a lot to say and you know immediately: Yes, she really enjoys her job! Andrea has been with ILFA for more than 30 years. In her laboratory work for us in Surface Technology (OFT), she monitors the chemical and technical equipment, analyzes the process baths used and monitors material consumption. She is responsible for ensuring that safety requirements for machines and chemicals are met and meticulously documents analysis results.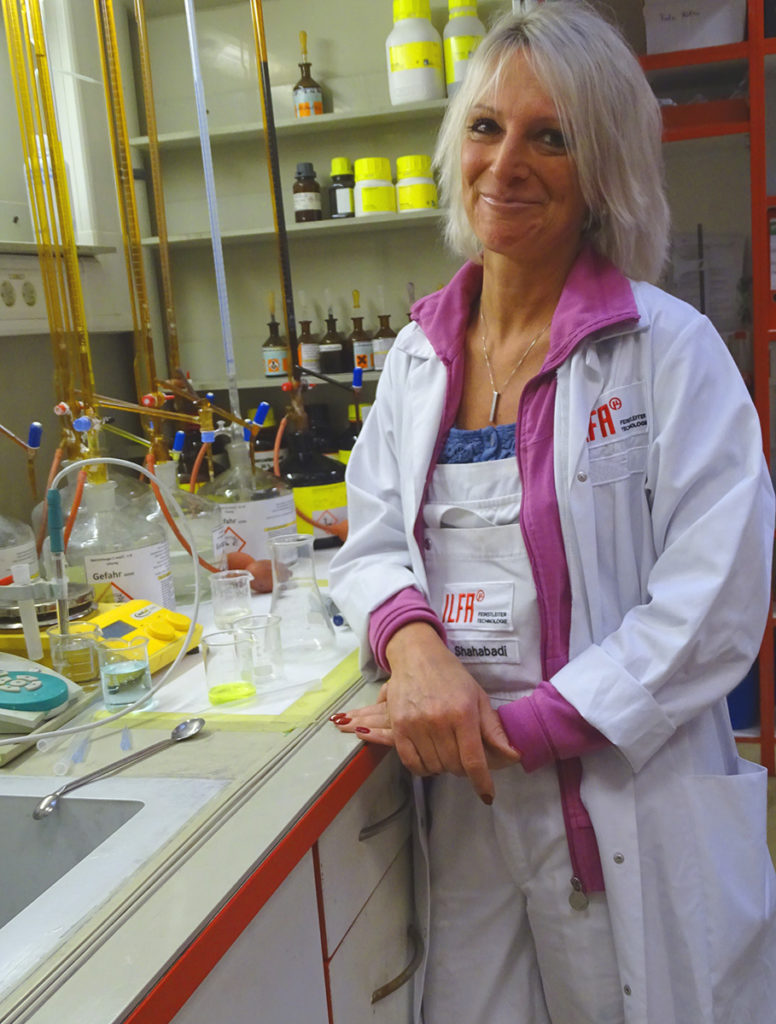 And it is precisely here that Andrea can make full use of her personal strengths: She likes to work in a structured way, is analytical, always attentive, self-organized and very responsible. That sounds like she's just right for us. "Yes, in the meantime I couldn't imagine any other job than at ILFA," she admits with a hearty laugh. And when things get hectic and the workload is heavy? "It takes a long time before I'm really stressed out." And even then, she always has a sympathetic ear and a smile ready for her colleagues.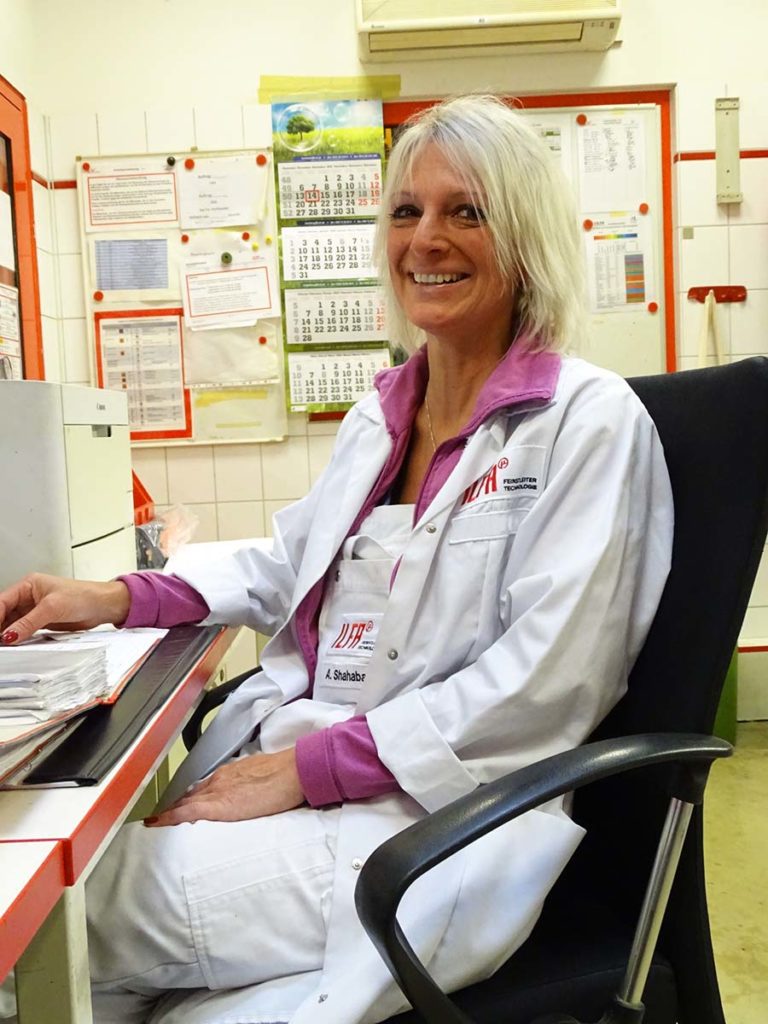 "In the meantime I couldn't imagine any other job than at ILFA."
And what else does she enjoy doing? "I love to cook and bake, so it can be a bit more elaborate at times. I also have two children, but they are already grown up. So I still take care of two house cats, who occasionally bring a good atmosphere into the house," she tells us with a laugh. "And I love to travel. I'd also like to go on a plane trip, but somehow it always ends up being a cruise," she tells us. So we'll just keep an eye on what she's planning for her next vacation. Maybe flying will work out after all, we'll keep our fingers crossed in any case.