Apprenticeship at ILFA successfully completed – Fit for the future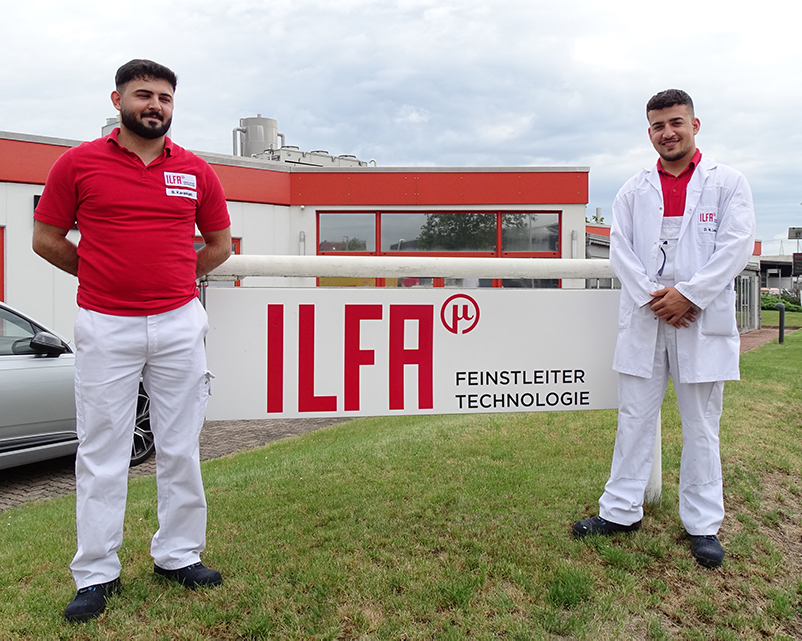 The apprenticeship is over! Still a little exhausted but visibly relieved, our two graduates are well prepared to start their careers right away. Both young men completed their training as machine and plant operators in June with very good examination results and we at ILFA are naturally proud of this and congratulate them warmly!
"We had great preparation and the best support from our colleagues," is the tenor of the two graduates, who also want to work actively in the PCB industry in the future. "The two-year training period went by really quickly and the teamwork was really great," they quickly add, and we are happy to accept that as praise.