Homepage relaunch at ILFA
We care for SEO, Usability and Meta-descriptions. This could have been the internal working title for the development of our new homepage. In any case, after a few years it was time to treat ourselves to a fresh internet presence. So we wrote, designed, consolidated our content and lifted everything on a technically modern basis.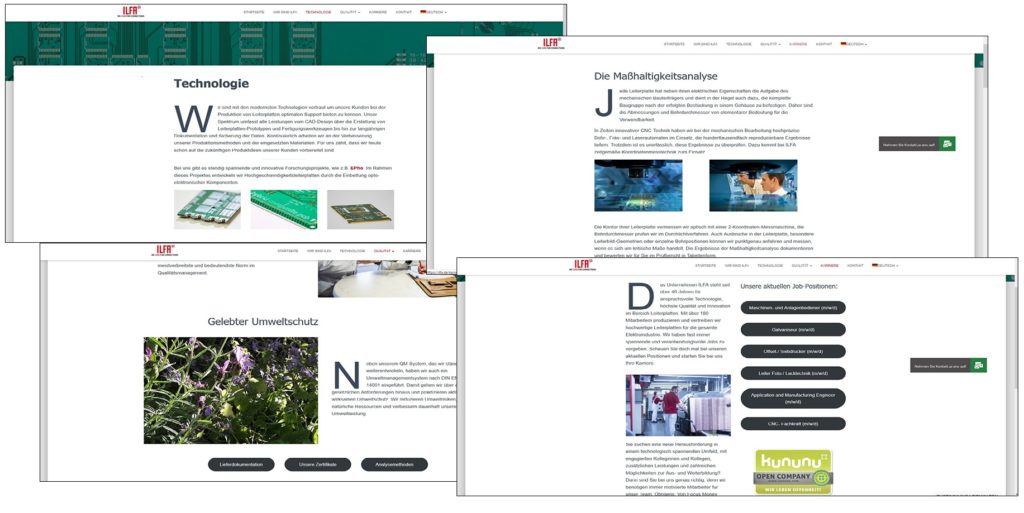 Mobile first – target groups becoming more mobile
It was not just about giving ourselves a fresh and modern look. The target groups are becoming increasingly mobile and so the Internet presence must also comply with the "mobile first approach" and present itself optimally on smartphones and tablets.
Further expansion stages of our website are already planned to continuously improve the user experience. In addition to the consistent presentation on the homepage and social media channels, we also want to offer users more interactive content in the future.bieten.