ILFA relies on BRITA water dispensers for best drinking water quality
We often receive new machines and systems for our PCB production. This time, however, we are happy about our new BRITA water dispensers, which we provide for our colleagues so that there is always enough fresh and healthy drinking water. The special feature: Everyone can tap their "favourite water" themselves. Whether with or without or with a little spud, cold or not chilled – everyone likes it just the way he or she likes it. The necessary hygiene at the tap is ensured by ThermalGate, a thermal germ barrier that heats the water outlet to over 125 °C at regular intervals and thus ensures disinfection.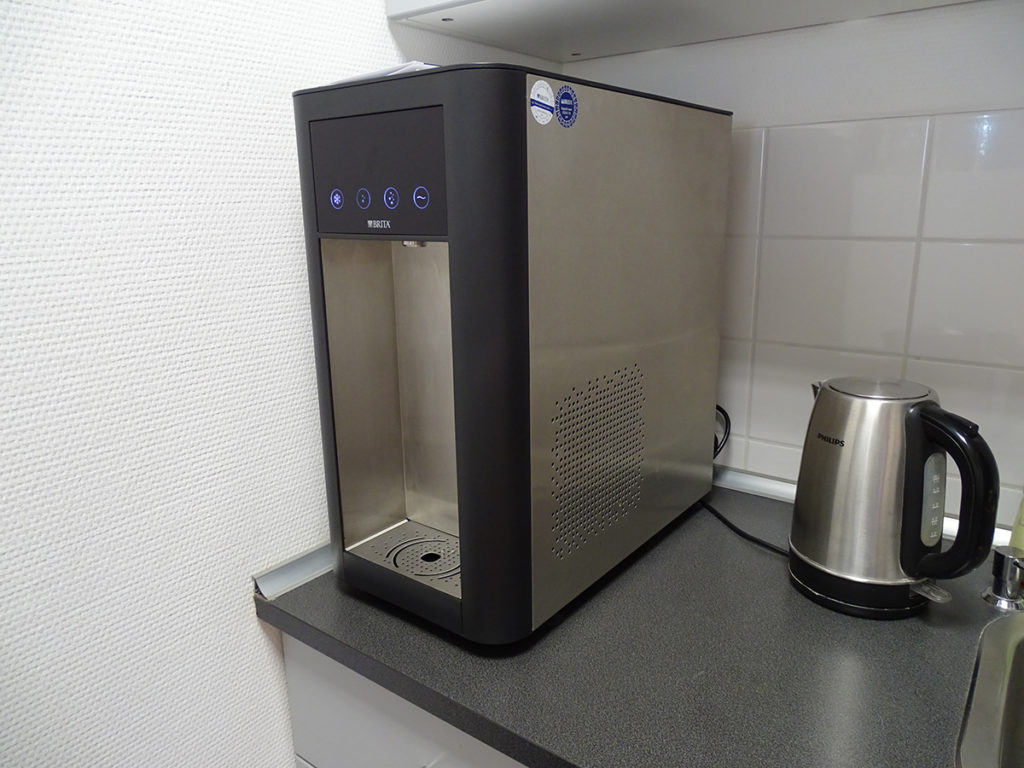 With a cooling capacity of 50 litres per hour and a maximum flow rate of 2 litres per minute per unit, we are well equipped to supply our colleagues with sufficient water even on particularly hot days. One of the water dispensers is centrally located in our staff canteen and thus offers the opportunity to stock up on sufficient liquid during the break – free of charge for everyone, of course.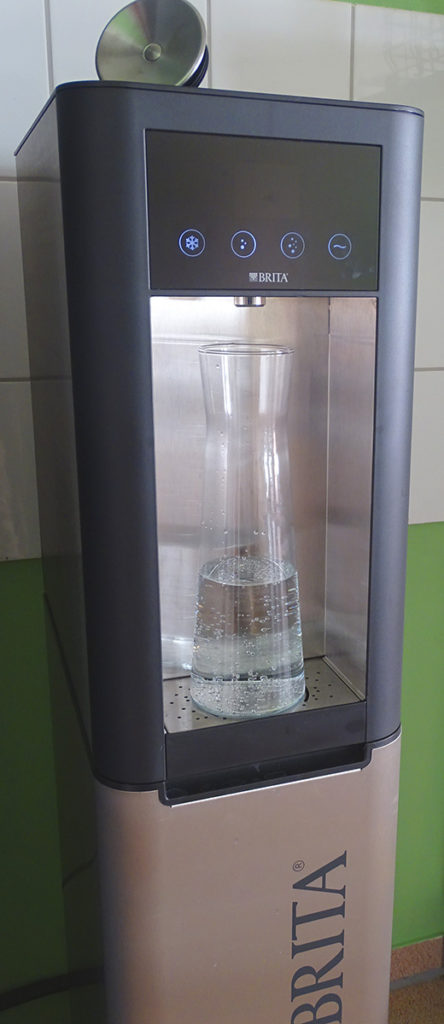 An adult should drink 2-3 litres of water per day. We will use the internal statistics tool to check whether this is the case for us. Until then, we simply encourage everyone to swap the obligatory coffee for a glass of water more often.