20 years of valuable sales work at ILFA: Andrea Wolf and Gundula Terelak
In July, we celebrated the anniversary of our two colleagues Andrea Wolf and Gundula Terelak. They have been in sales at ILFA for 20 years now, looking after existing customers and acquiring new customers for our PCB solutions. Of course, we celebrated this in a fitting manner. Together with colleagues from the team, there were many kind words, flowers and a joint snack.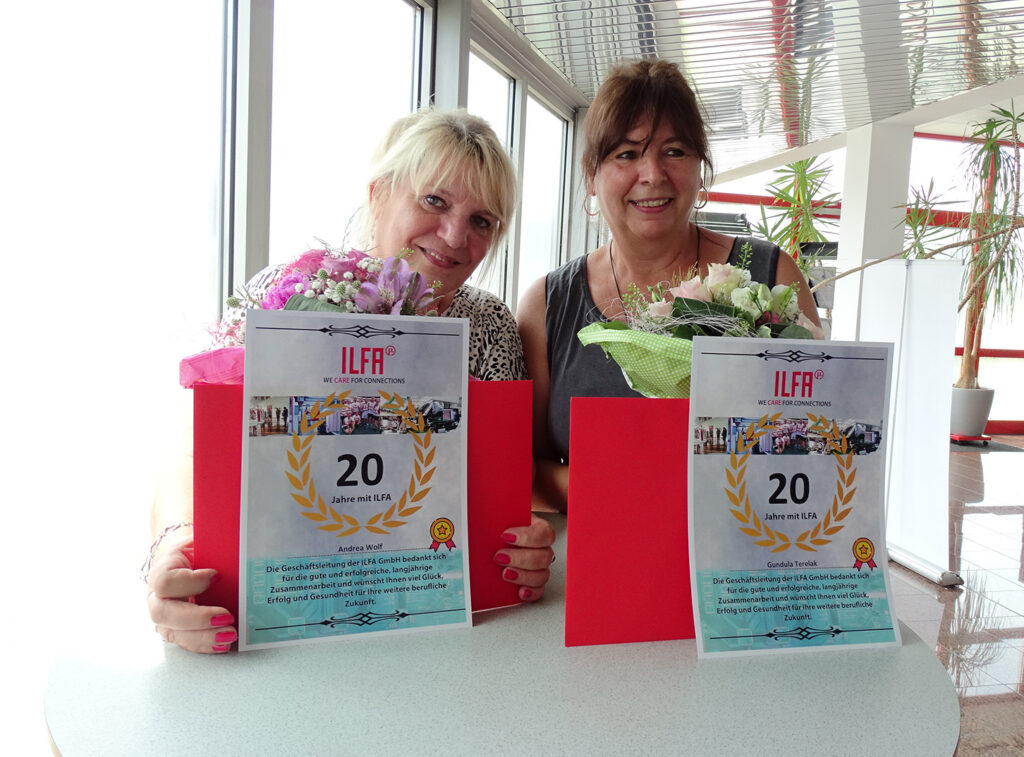 Both came to us 20 years ago from Siemens, where they already worked together as a team at that time and were responsible for the sales of cables and wires. Due to restructuring at Siemens, which among other things entailed the relocation of the business division to another federal state, they seized the opportunity to work together again as a team and from then on sell printed circuit boards for ILFA.
So Andrea and Gundula have a lot in common professionally. But they also have a lot in common in their private lives. For example, they are both married, have children and grandchildren. They also share a passion for hobby gardening and a love of animals. But that's exactly where there is a difference: while Andrea shares her house with dogs, Gundula's household is enriched by cats.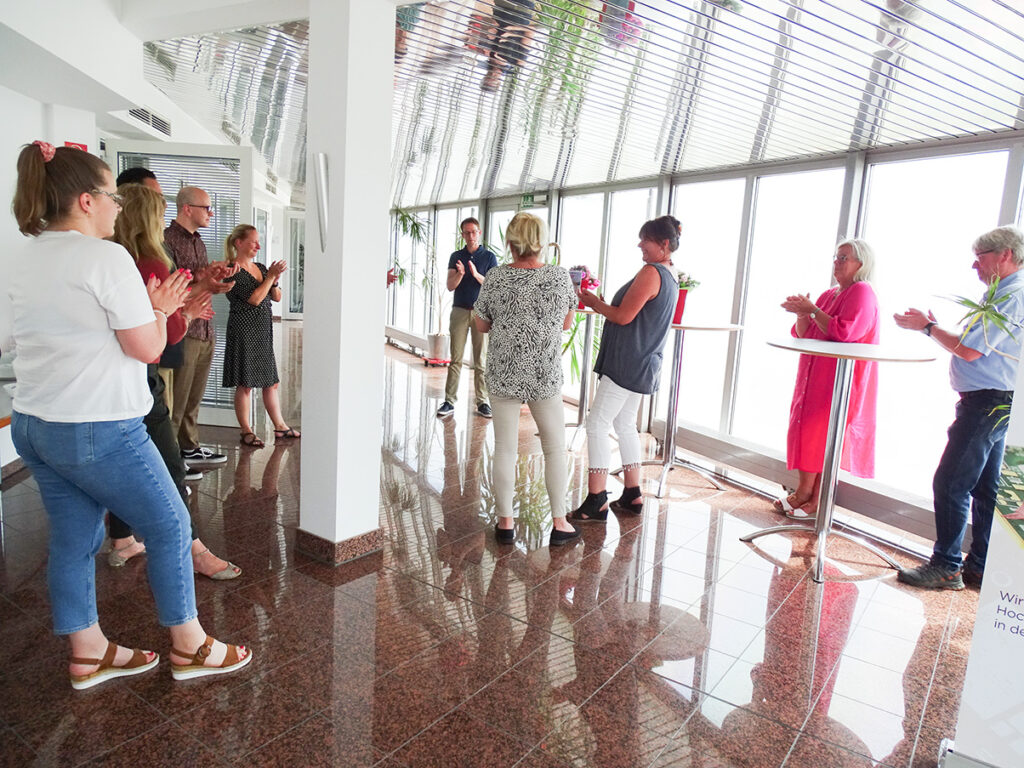 We are naturally curious to know what the two colleagues particularly appreciate about ILFA and what they like about their job. They don't have to think long and the first thing that comes to mind is the great cooperation with the friendly team. They also appreciate the constant learning on the job. The fact that the customers' demands on our PCBs are constantly increasing also makes the sales task more complex. Andrea and Gundula have a great relationship with their long-standing customers, which in turn gives them a lot of pleasure, pleases our customers and makes us very proud as ILFA. Thank you for the good work, you two! We look forward to more great years together with you!