30 years with ILFA: Annett Linz-Buchholz
The year 1993: in the charts right now were Culture Beat with Mr. Vain, Haddaway with What is Love and Meat Love with I'd do anything for Love. In addition, Annett joined ILFA in that year in the PCB production and has stayed until today. Of course, this gave us a good reason to celebrate this anniversary in a fitting manner: with colleagues, a small snack, flowers and many shared memories from the past years. Annett had even put together her own anniversary wall for the occasion with numerous souvenir photos and funny anecdotes.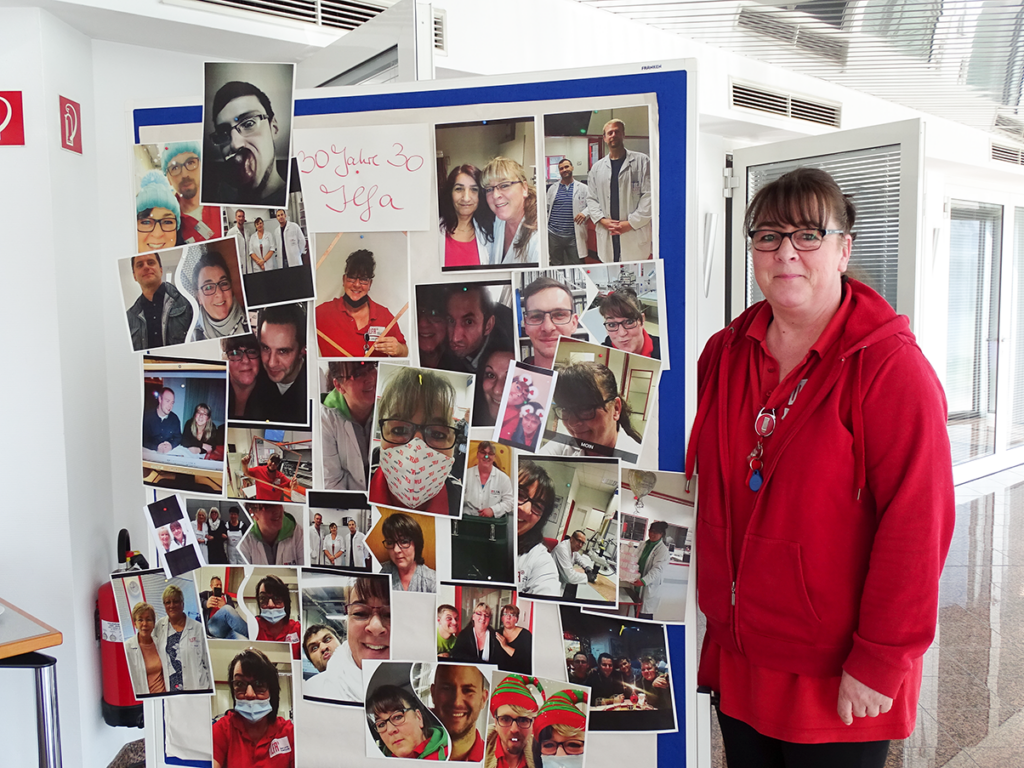 She originally trained as a cook, but was drawn to the electrical industry at an early stage and her first "real job" was at Blaupunkt in Hildesheim. Annett also came to us through her friend Susanne Manthey, who was already at ILFA at the time and celebrated her 35th anniversary with us a few months ago. "Susanne said to me at the time: "Just apply for a job!" and so I joined ILFA in screen printing at that time. Then came the multilayer department, photo printing, the polishing lab and now I've been working in quality testing (QP) for about 15 years."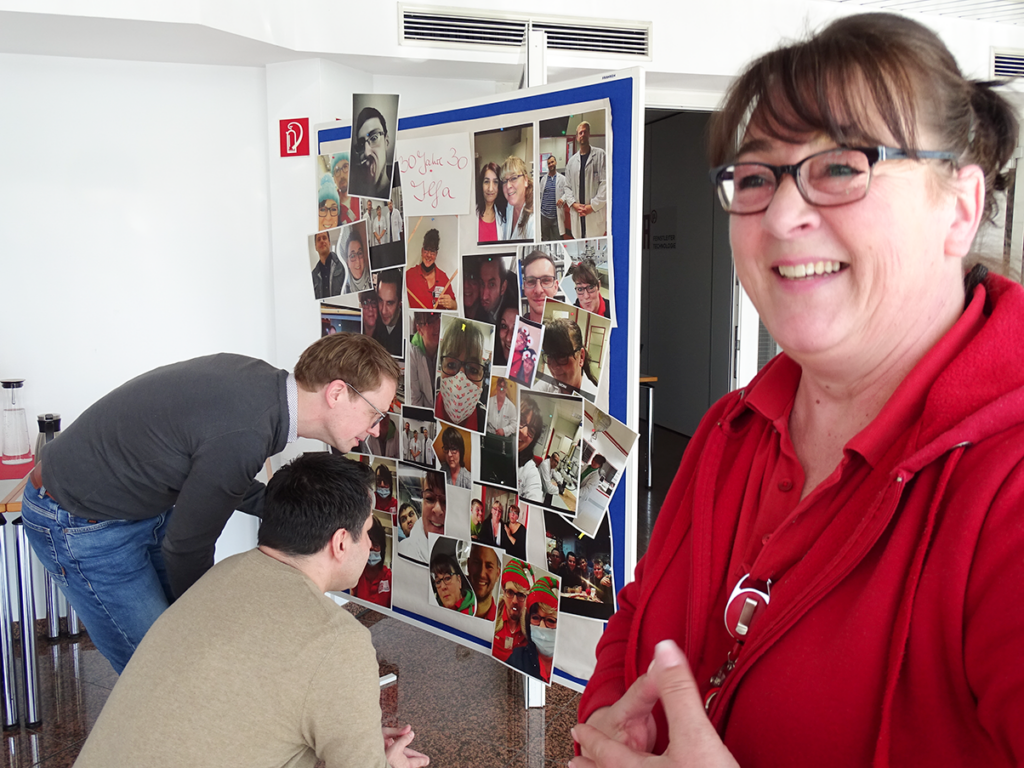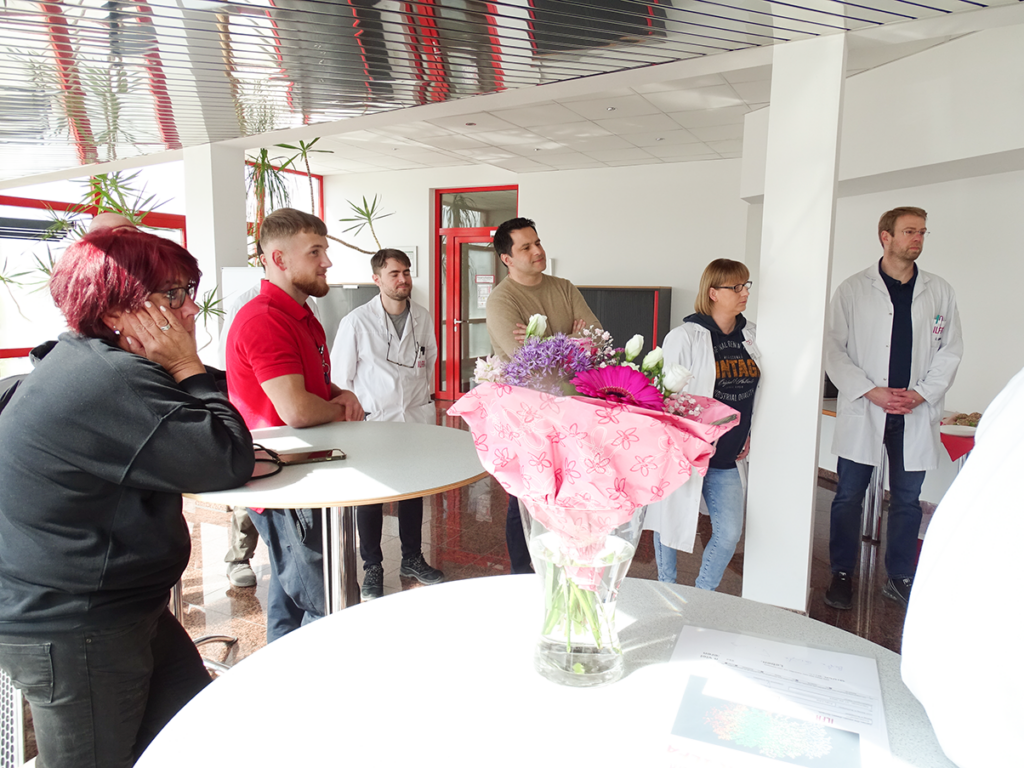 Annett is a real bundle of energy and anyone who works with her is guaranteed to have fun and be in a good mood during the shift. "I like to work and like variety in the activities." And so she always competently switches back and forth between AOI (Automatic Optical Inspection), finger testers, maintenance work and repair activities. She has also never minded working in 3 shifts, and so she has also often accommodated her two sons, who are now grown up, in the company. "Future day, holiday job or even a longer period of time to bridge the gap – my two boys also enjoy working around the circuit board and so it is only natural that they are also active at ILFA, even if it is only temporarily."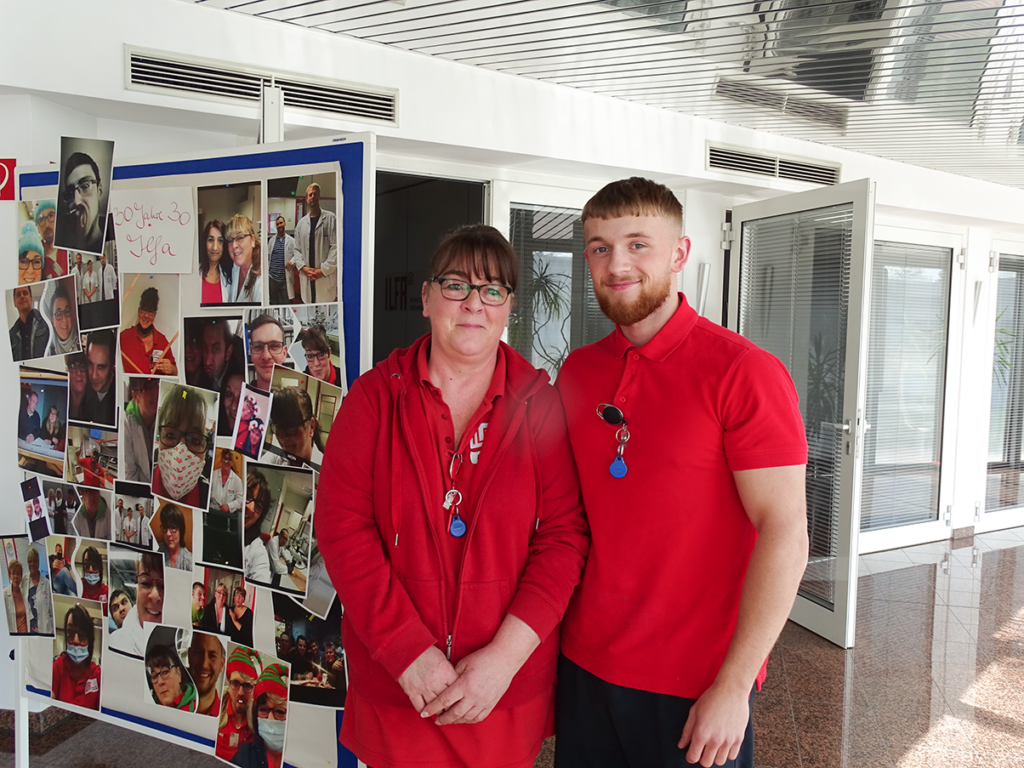 And what else is there to say about her? "Four years ago we fulfilled our dream of a little house in the village, where I live with my family and our dog. I'm also very sociable and like to laugh. And musically I like everything from Schlager to Rammstein."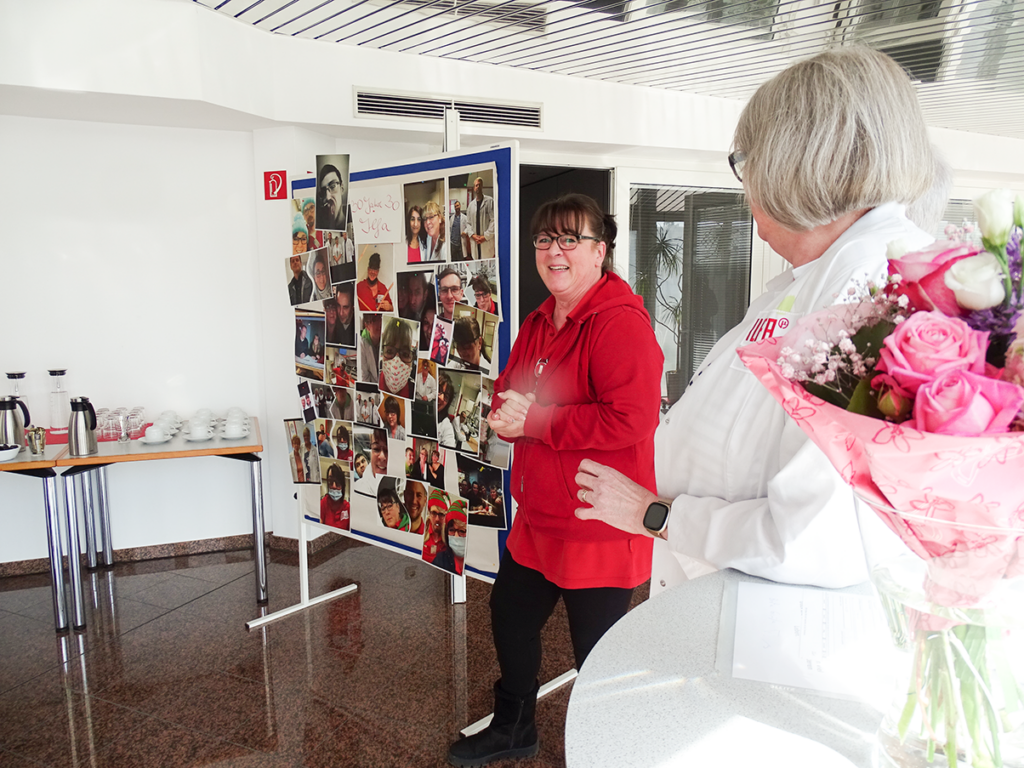 In any case, we are happy that Annett is with us and are already thinking of something for the next anniversary with her! Thank you, dear Annett, stay as you are!