ILFA takes part in the B2Run company run 2023
Last year we had already decided to take part in the B2Run company run in Hanover. The fun was simply too great for us to miss out on the event. With around 11,500 runners from numerous companies and businesses in the Hanover area, the number of participants was even greater than last year. So it was back to the north shore of the Maschsee for us, where the 6.5 km run began for our ILFA runners.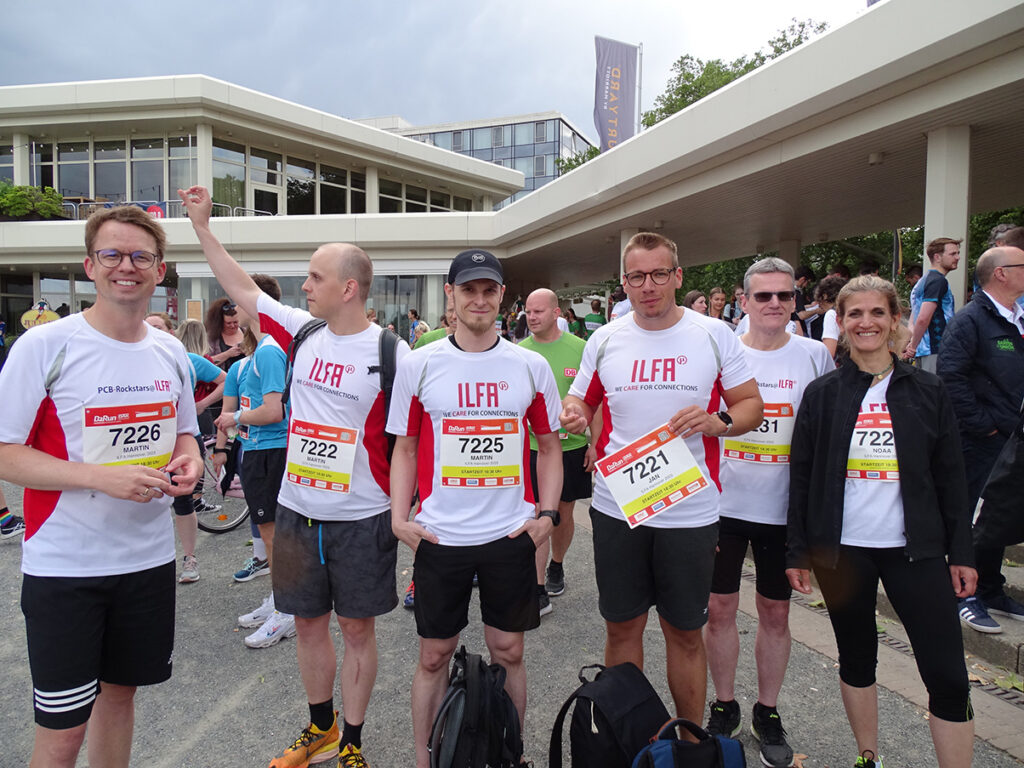 And there was again a dense crowd on the north bank and then in the Heinz von Heiden Stadium, where the final of the run took place. Only for a short time did a storm warning threaten to interrupt the run. Fortunately, this did not happen and apart from a few raindrops, nothing could spoil the atmosphere. And the atmosphere was great, as always! With entertaining presentations, lots of music in the stadium and numerous refreshment stands, the event was once again superbly organised.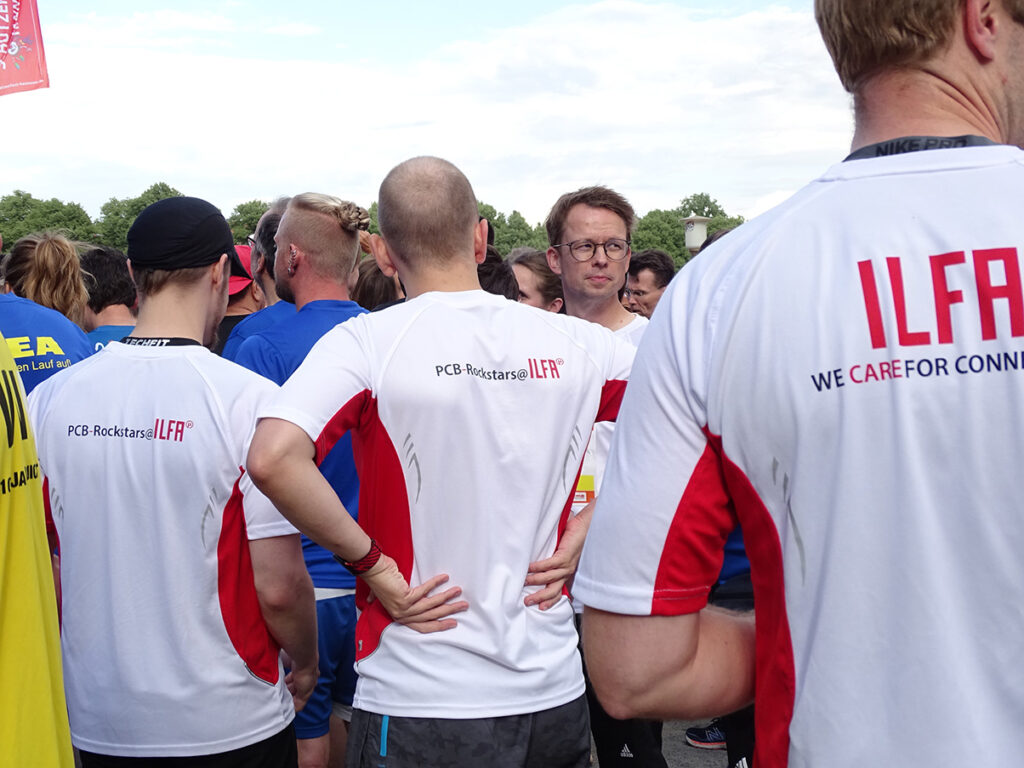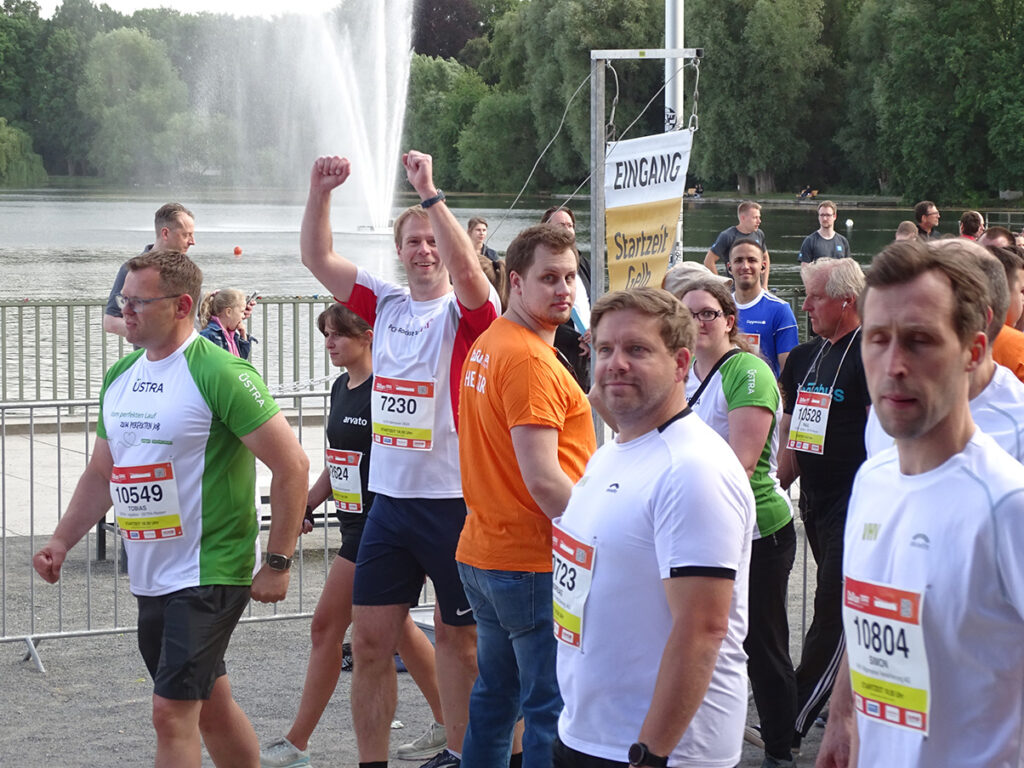 Our fastest runners needed around 30 minutes for the course around the Maschsee. However, it was more important to us that everyone arrived safely and had fun. After the run, we relaxed in the adjacent beer garden and decided that we would participate again next year. We also want to motivate more runners from our house to take part. It is simply great fun and a nice team event that is offered in Hanover.