People at ILFA: Andy de Kimpe
The only things that come from Belgium are chocolate, French fries and waffles? And the only well-known people from there are Eddy Merckx, Hercule Poirot and Jean Claude van Damme? Not quite, because we still know Andy, and he was born in Dendermonde in the Belgian province of East Flanders. In the meantime, however, he lives in Germany and has been working at ILFA for almost exactly three years. As production shift manager, he organizes, supervises and supports one of our three shifts in PCB production. He is responsible for ensuring that the shift is optimally utilized and is also the first point of contact if there are any problems.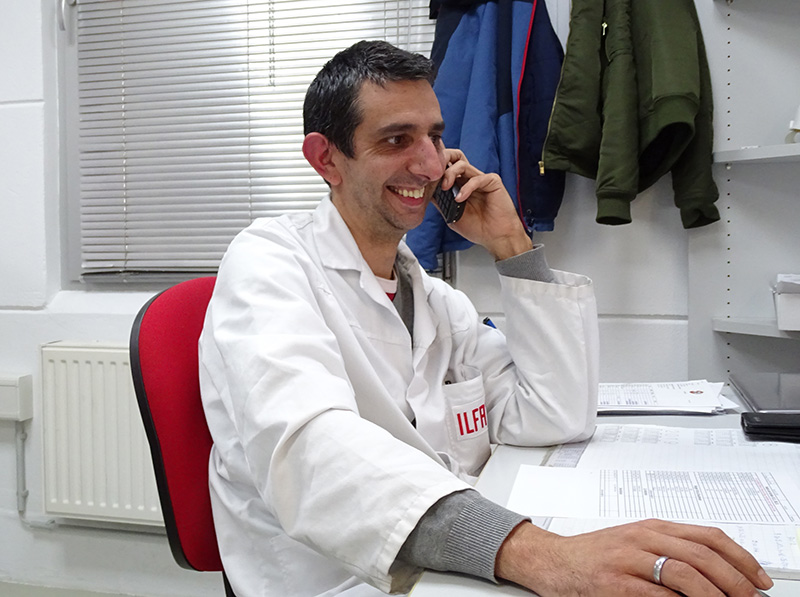 Andy already brought plenty of experience with him when he joined us. He had previously been with the Belgian PCB manufacturer ACB for around 20 years and had already held management positions there. And so it also happened that he first joined us as a machine and system operator, then became a team shift leader, then rose to become the department manager of our surface technology (OFT) and has recently taken on the position of one of the three production shift leaders at ILFA.
The first question that naturally comes to mind is why he moved away from Belgium? "The main reason is that I moved here for the sake of my wife. Her family is also from Germany. Besides, I have an aunt here and I used to visit her a lot when I was a kid, it was always like a vacation," he tells us with a smile. And what does he get excited about in his spare time? "My wife and I have two dogs that give us a lot of pleasure. I'm also very passionate about soccer (Borussia Mönchengladbach) and Formula 1 (Mick Schumacher)," he tells us with a hearty laugh.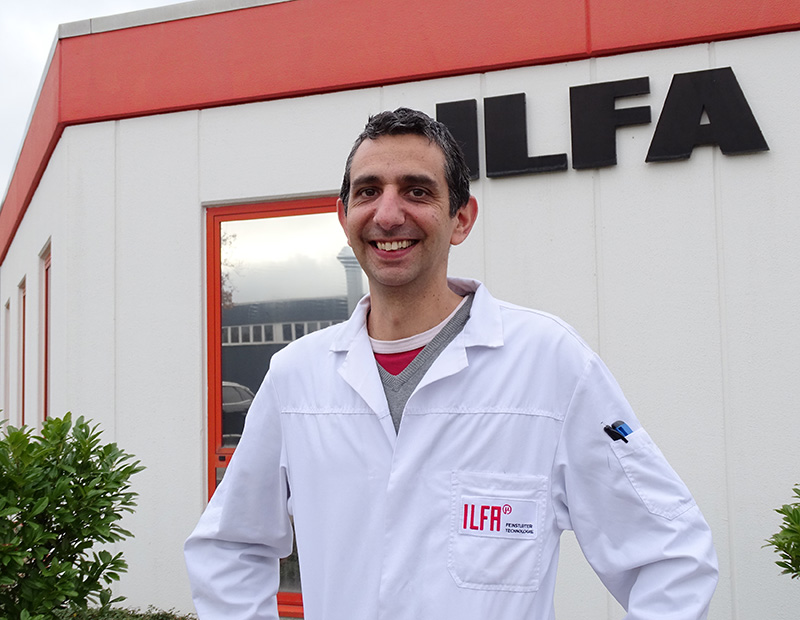 "The career development opportunities in the company are really great and I'm super satisfied with where I am today."
What is special about ILFA for Andy? "At ILFA, there is always a lot going on, we modernize wherever we can and have recently gained a number of new colleagues in production. We have a great order situation and are also constantly developing technologically. The career development opportunities in the company are really great and I'm super satisfied with where I am today." I'm sure our HR department is happy to hear that.
But he still likes to be in Belgium, doesn't he? "Of course, I go to my old home country a few times a year for several days. Last year, however, it was almost impossible due to Corona, which was tough for me," he admits openly. We hope, of course, that this won't happen again and that he can pursue his travel plans. Maybe next time he'll bring us chocolate or waffles, which are supposed to be quite good from there.