Higher level of automation Pt. 2: LHMT delivers four more ROBI-FLEX 2×1 to ILFA
In mid-July, we had already received six ROBI-FLEX 2×1 loaders and unloaders from LHMT and integrated them into our production. Now, in September, the next delivery took place and another four of the handling devices were installed in our OFT (surface technology). This has further increased our degree of automation, because now loading and unloading is also fully automatic on our deburring machine and on the palladium line for direct metallisation. Of course, this relieves the colleagues who previously filled the machines manually and gives them more freedom for organisational activities within production.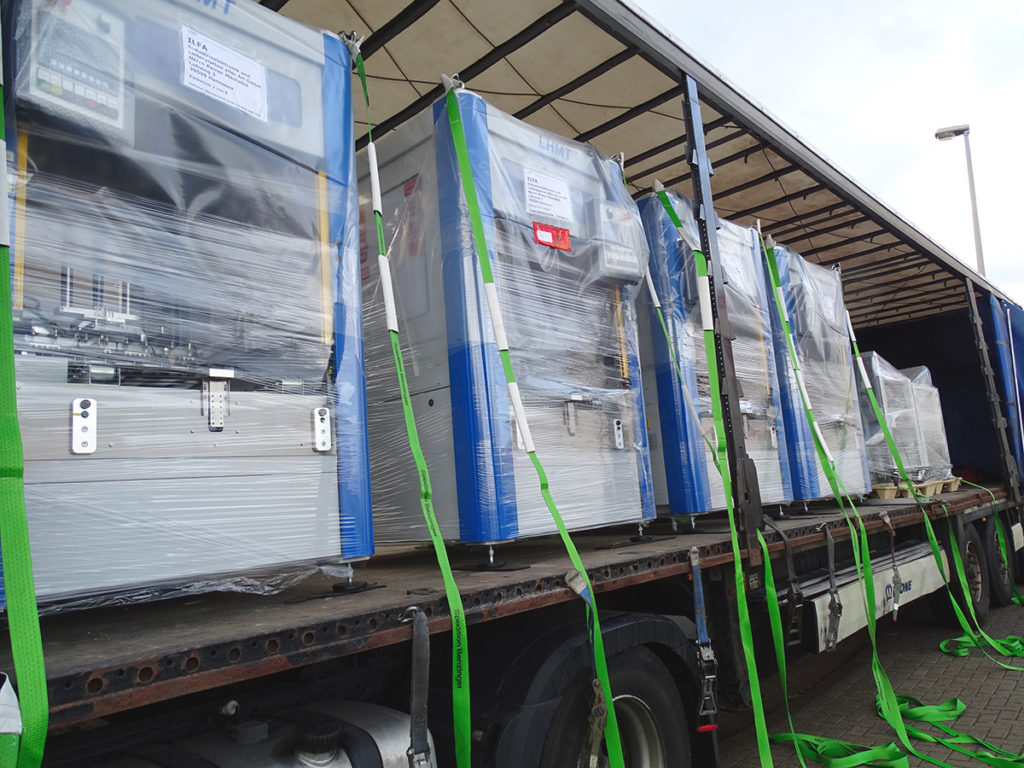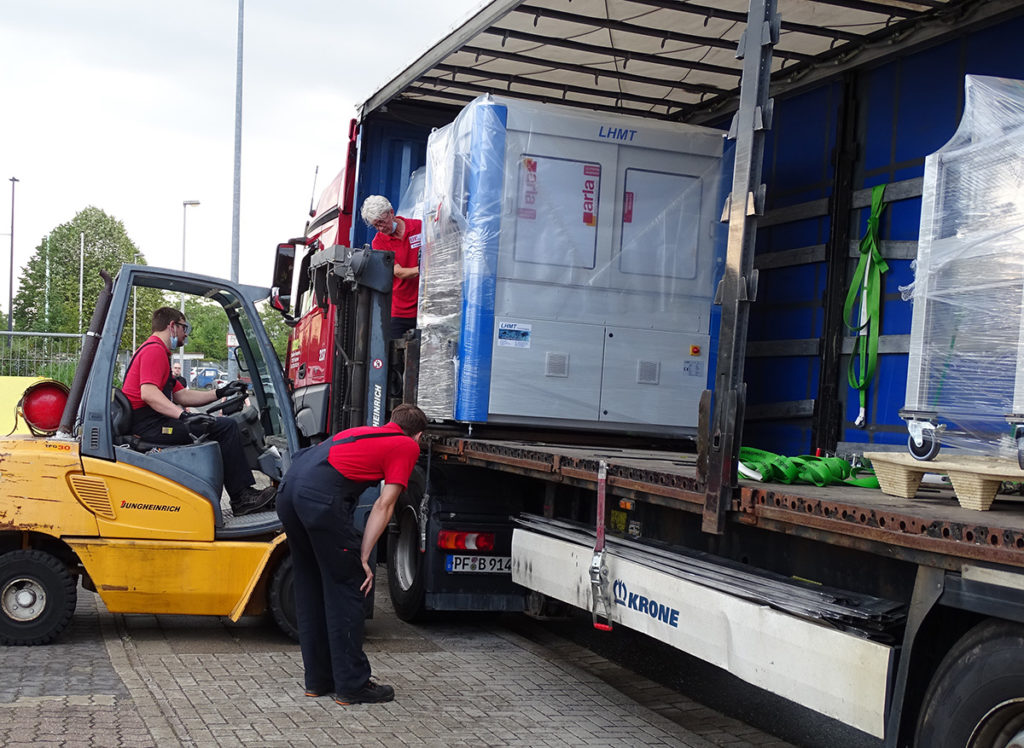 The ROBI-FLEX 2×1 loaders and unloaders are an important building block in our automation strategy, which is designed for ILFA's technological growth. The overall concept, which was developed together with the Schmoll machine group, provides for even more handling equipment, among other things, and intervenes deeply in our processes, which are permanently reviewed and optimised if necessary anyway.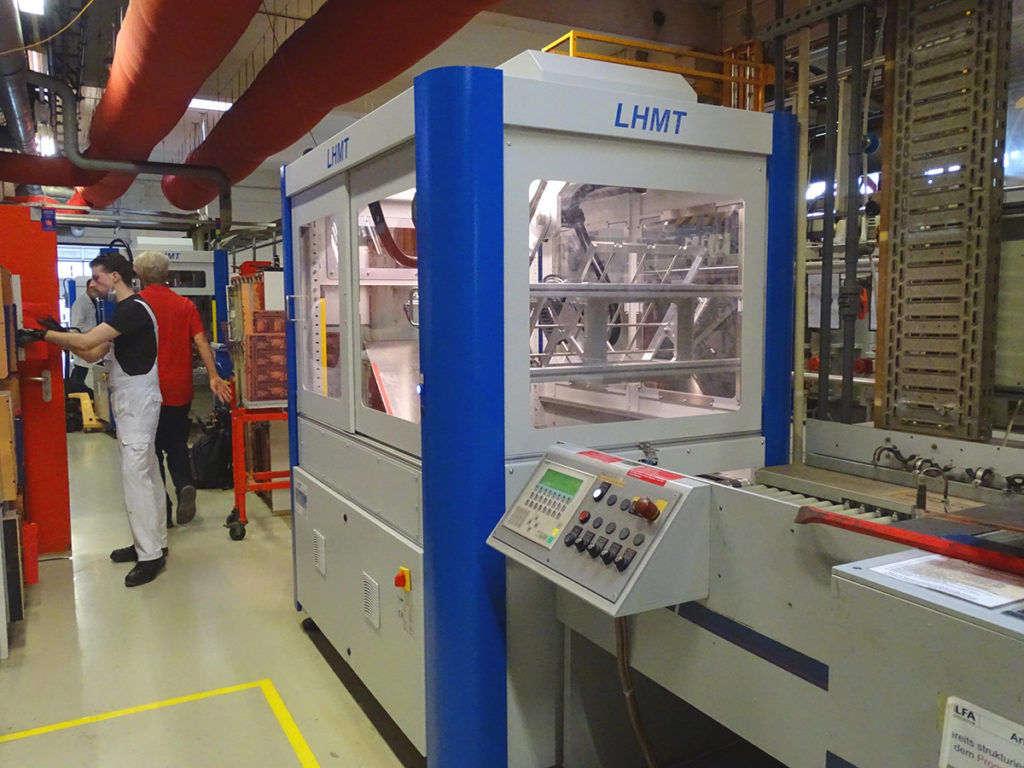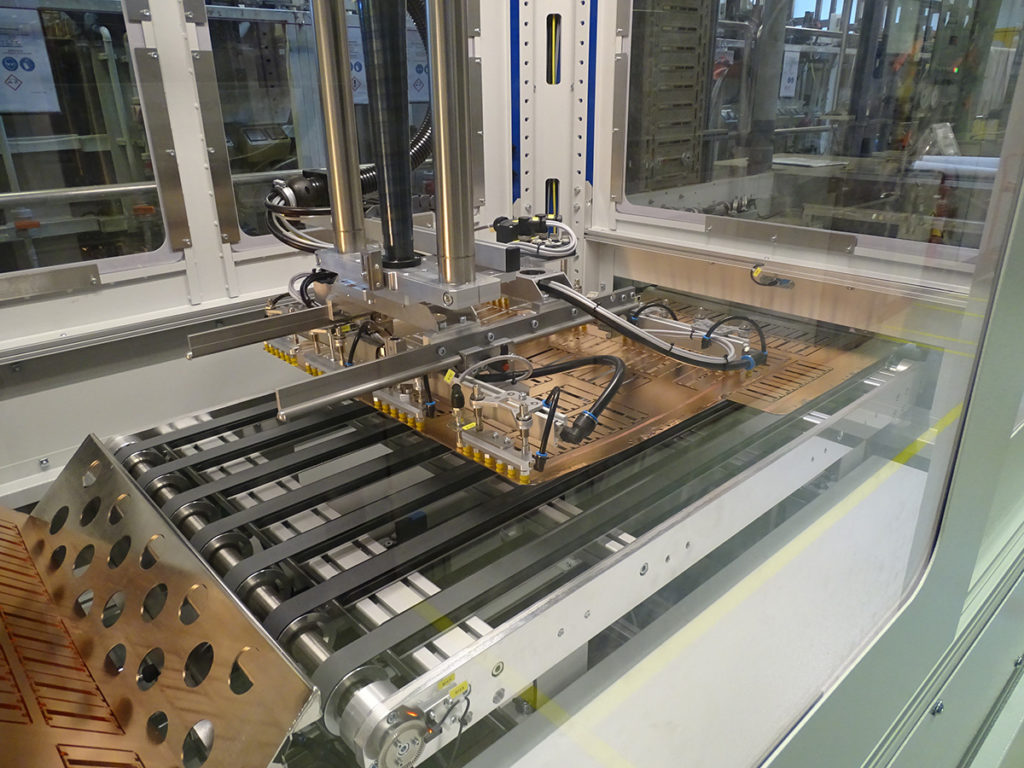 The integration of the machines usually takes only a few days, and production continues seamlessly in the meantime. This is due, among other things, to the good planning and the competent cooperation of the LHMT technicians and the ILFA process and operating technology, who think deeply into the processes and proceed with the necessary sensitivity when lines are interrupted at short notice. However, due to the subsequent automation, the interruptions can be quickly compensated.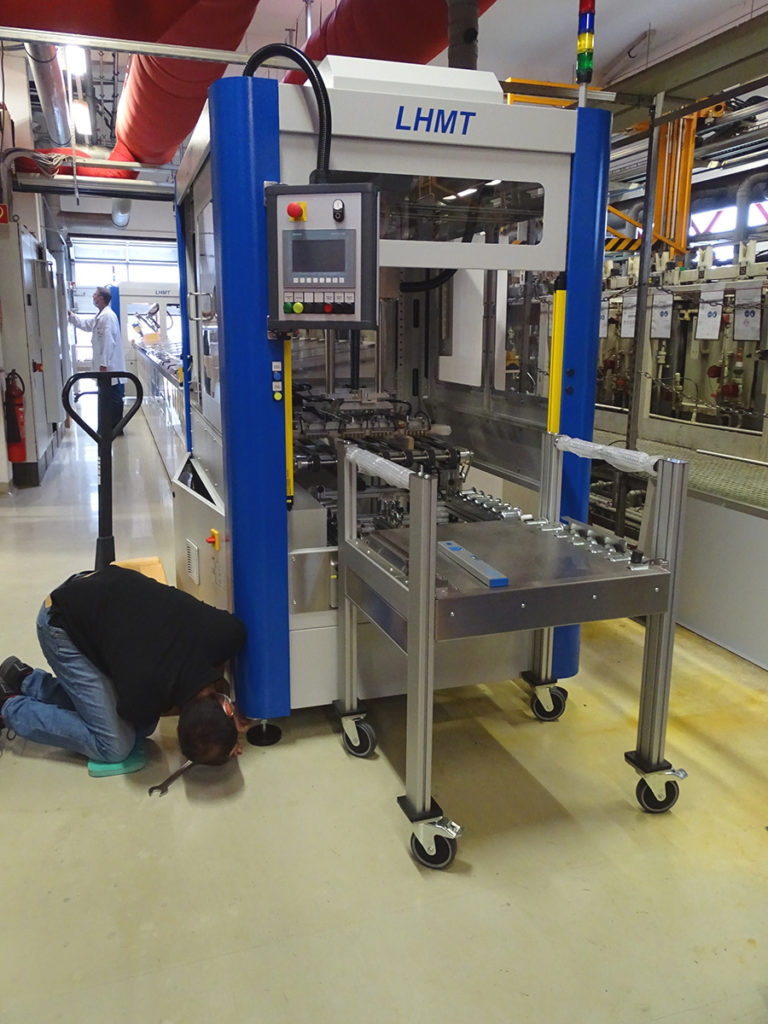 We would like to thank LHMT for the fast delivery and smooth implementation. The service technicians are already well acquainted with us and know where to find things. This is how a trusting cooperation works and LHMT is welcome to supply us again soon