ILFA relies on inductively heated laminating press InduBond X-Press 360
At first there was only a large heavy-duty crane on our premises, then the truck arrived. And it was a big one: it brought our new InduBond X-Press 360 laminating press directly from Barcelona, Spain. With a weight of around 14 tonnes, a special team was needed to support us with the logistics: the company Schwarze Spezialtransporte has already supported us several times and once again did an excellent job with millimetre precision.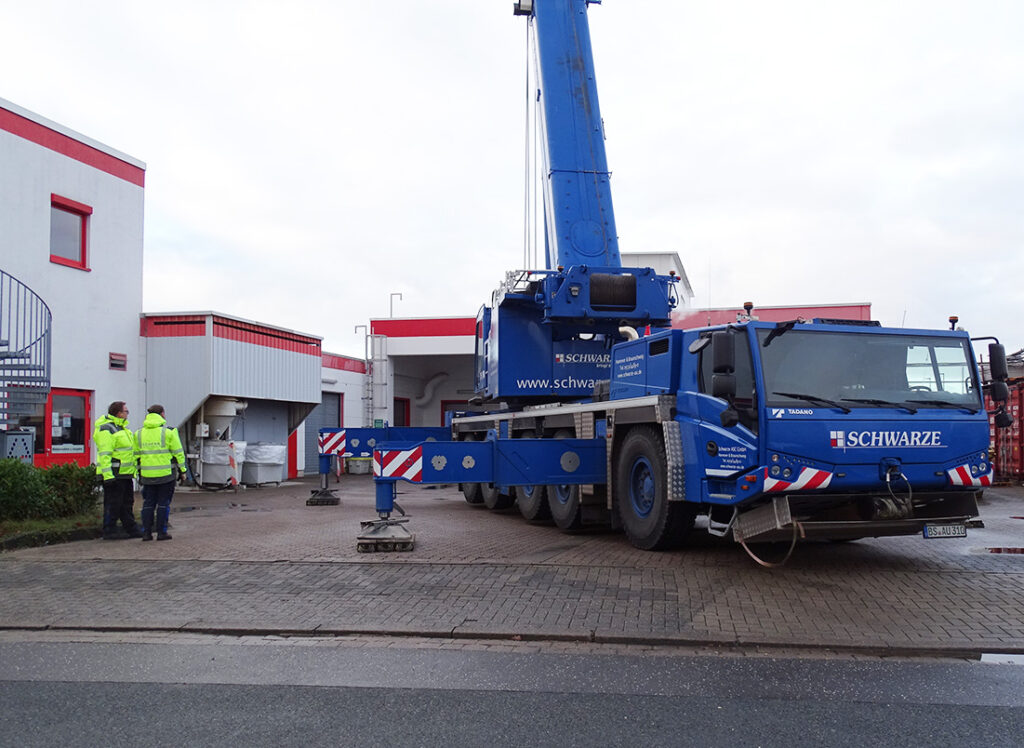 The new press is used in our multilayer department. It is the first induction-heated laminating press of its kind to be installed in Germany, after the manufacturing company InduBond Technologies has now delivered around 25 induction presses worldwide.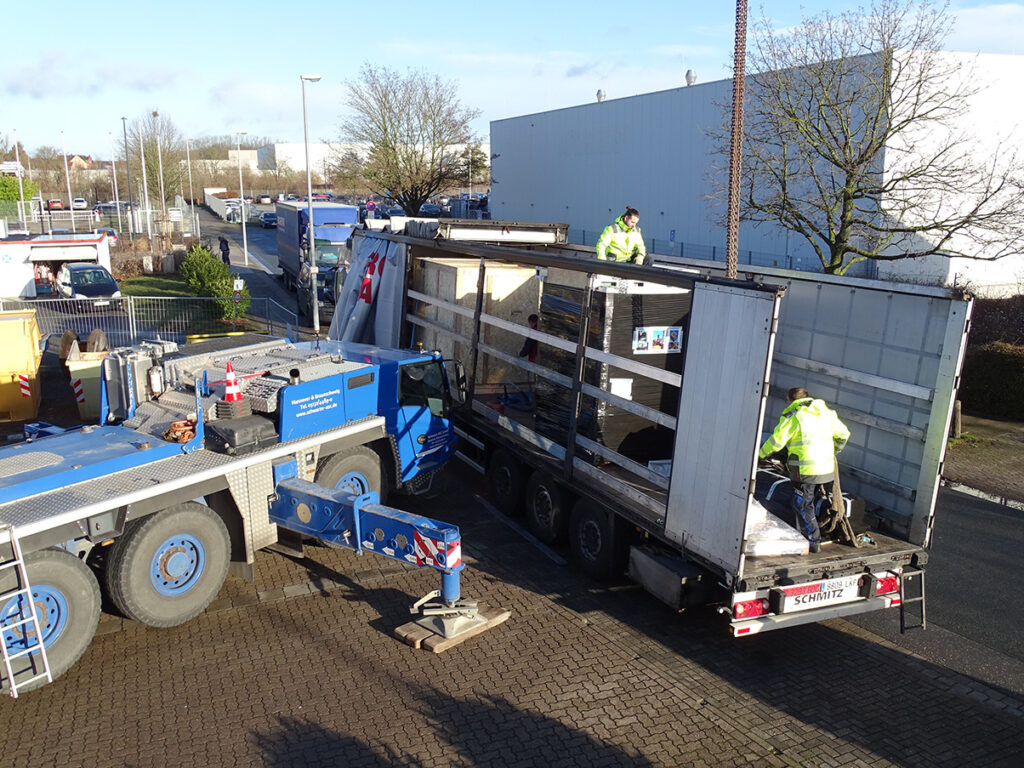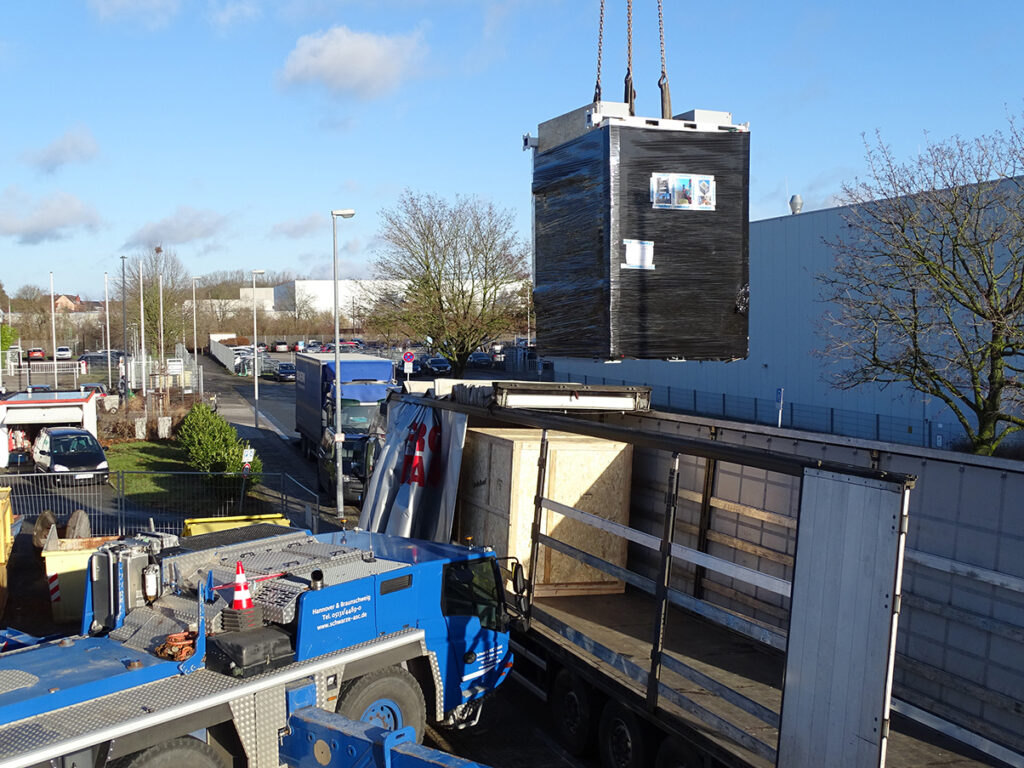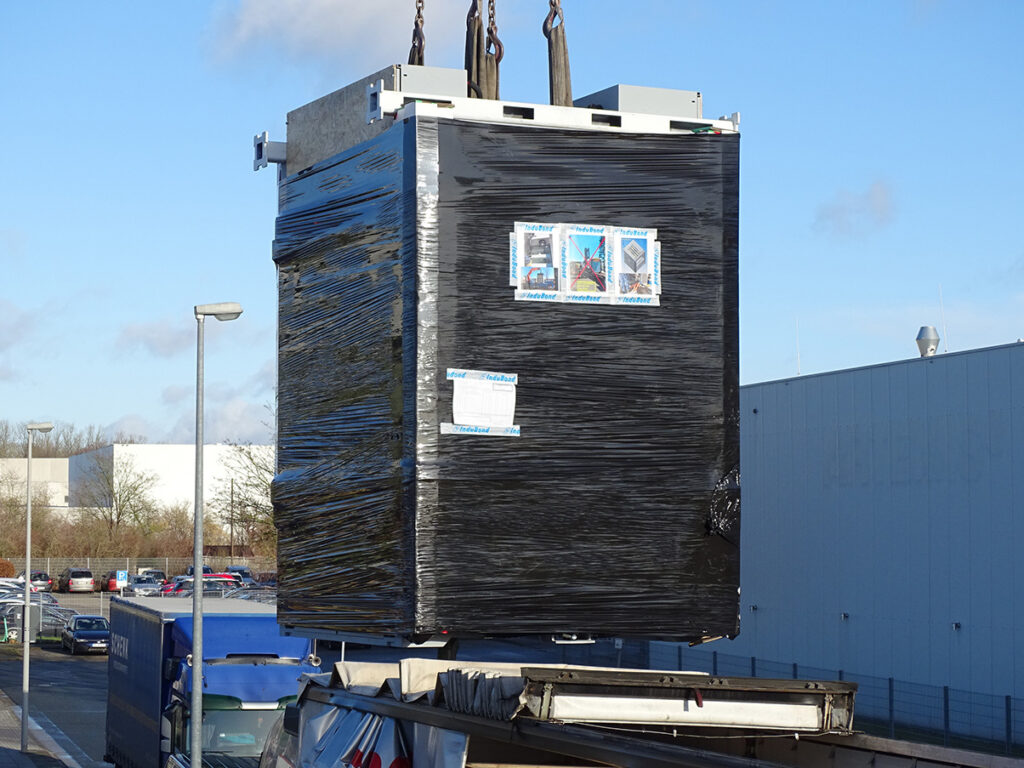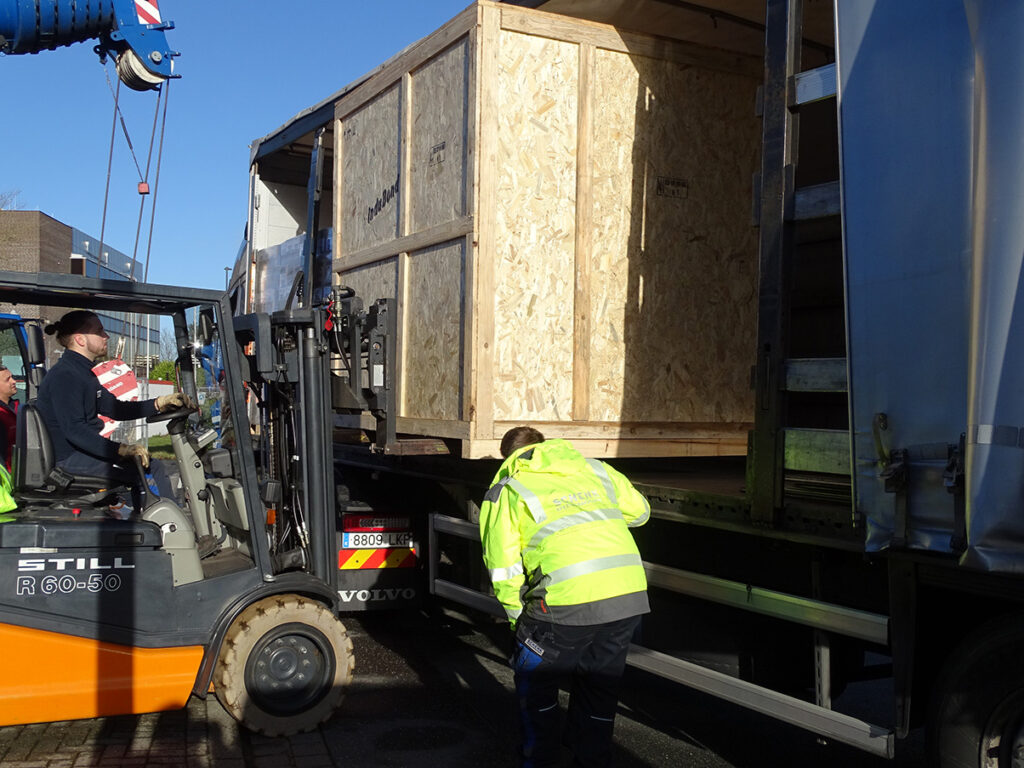 And what is so special about the induction press? For one thing, it has two separate and independent loading chutes. Secondly, it generates the heat for curing the composites directly on the material, which eliminates the thermal delay of conventional presses and allows the pre-programmed parameters to be perfectly maintained. Furthermore, the press is extremely compact, which significantly reduces its space requirement. Another important criterion for us is the high energy efficiency. The InduBond requires approx. 70-80% less energy than a conventional multilayer press. In addition, it is able to reach high temperatures of up to 450°C for special products. During the pressing process, it generates a high, uniform hydraulic pressure of up to 75 kg per cm2 at an optimal vacuum level, which is achieved by a special single-frame design.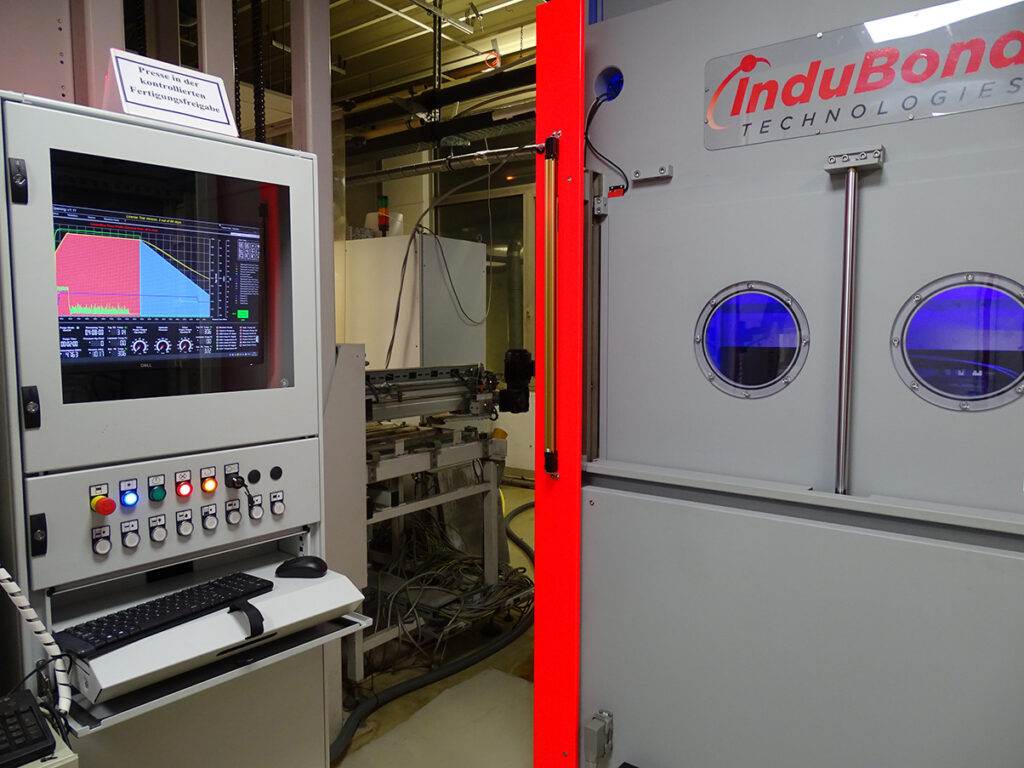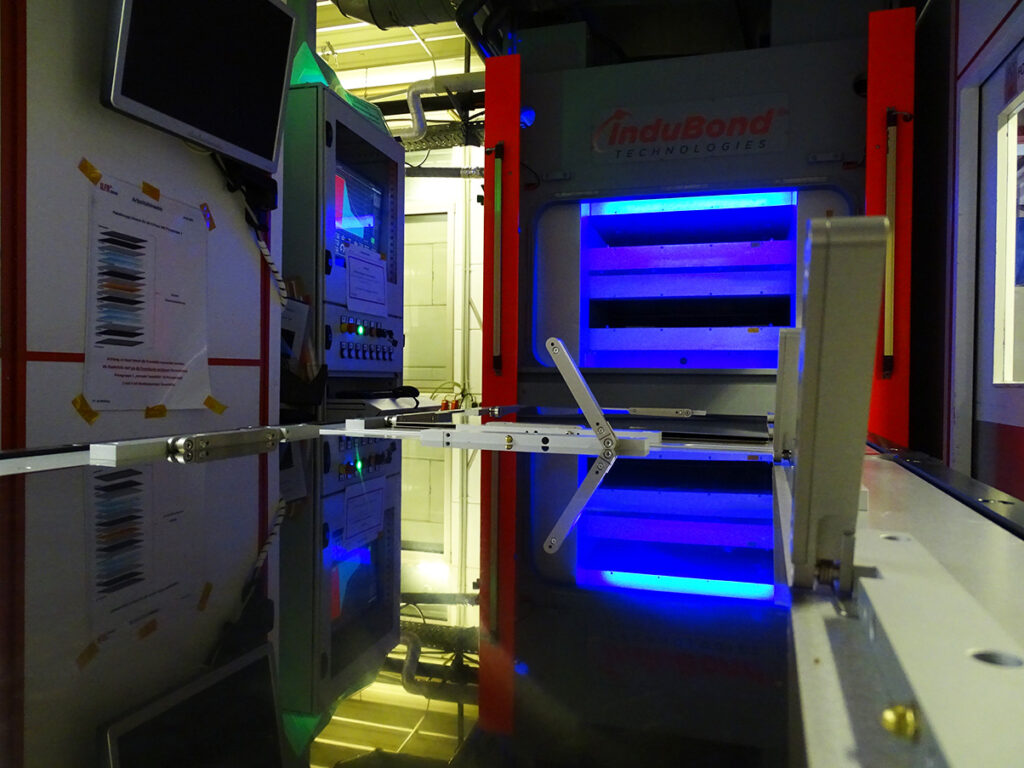 Cold cycles for pressing are also possible, which are carried out with controlled air supply in the same chamber. Both the speed of the air flow and the water temperature are permanently controlled and adjusted if necessary. Our induction press is already in full use and approved for all suitable applications in the multilayer sector.
The InduBond X-Press 360 is part of our investment plan, which is planned over several years. This is aimed at further technological development that will enable us to grow with the requirements of modern high-tech PCBs for future-oriented and complex applications.