Trainees to become electrical engineering assistants (ETA) develop their own circuit board layout at ILFA
Training to become an electrotechnical assistant is a two-year, initial vocational training programme that is conducted at a vocational school and includes a four-week internship. Our two trainees Johanna and Nikola attend the Berufsbildende Schule Metalltechnik – Elektrotechnik (bbs-me) of the Hanover region for the training and have each secured a traineeship at ILFA. There they learn everything about the production of the printed circuit board and design their own printed circuit board layout for their project work.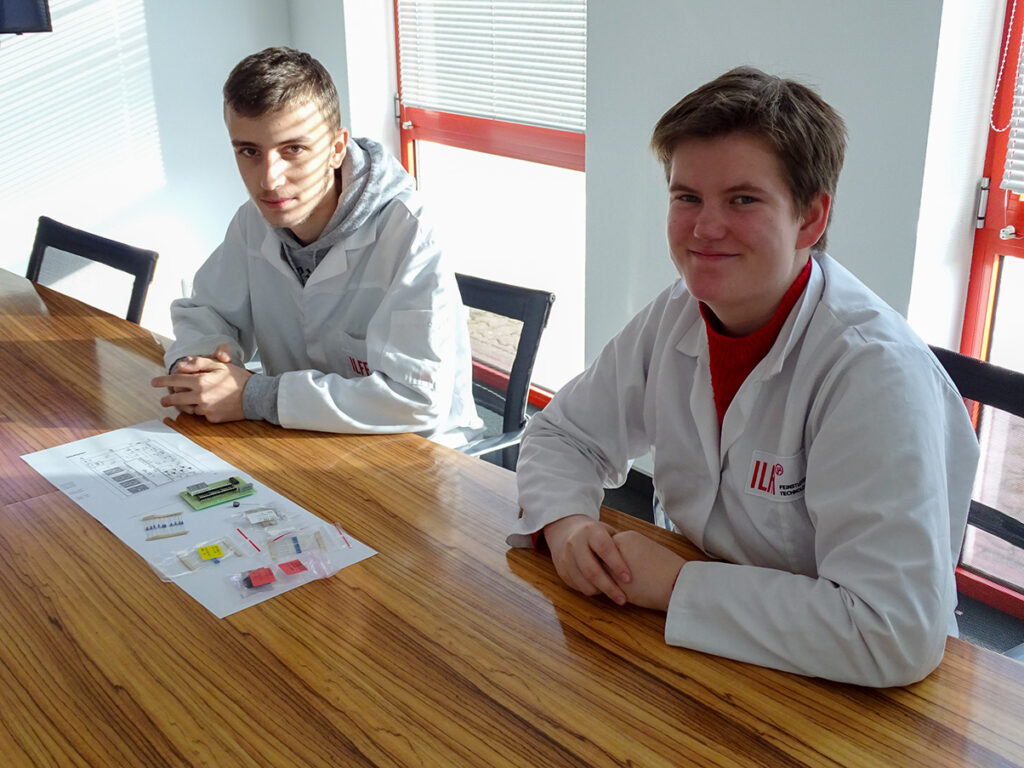 The prerequisite for the apprenticeship is a secondary school leaving certificate and a fair amount of interest in electrical engineering and technical contexts. Of course, our two trainees bring this with them. In addition to their practical work, they also support us in production and thus pass through all relevant departments for the production of a printed circuit board.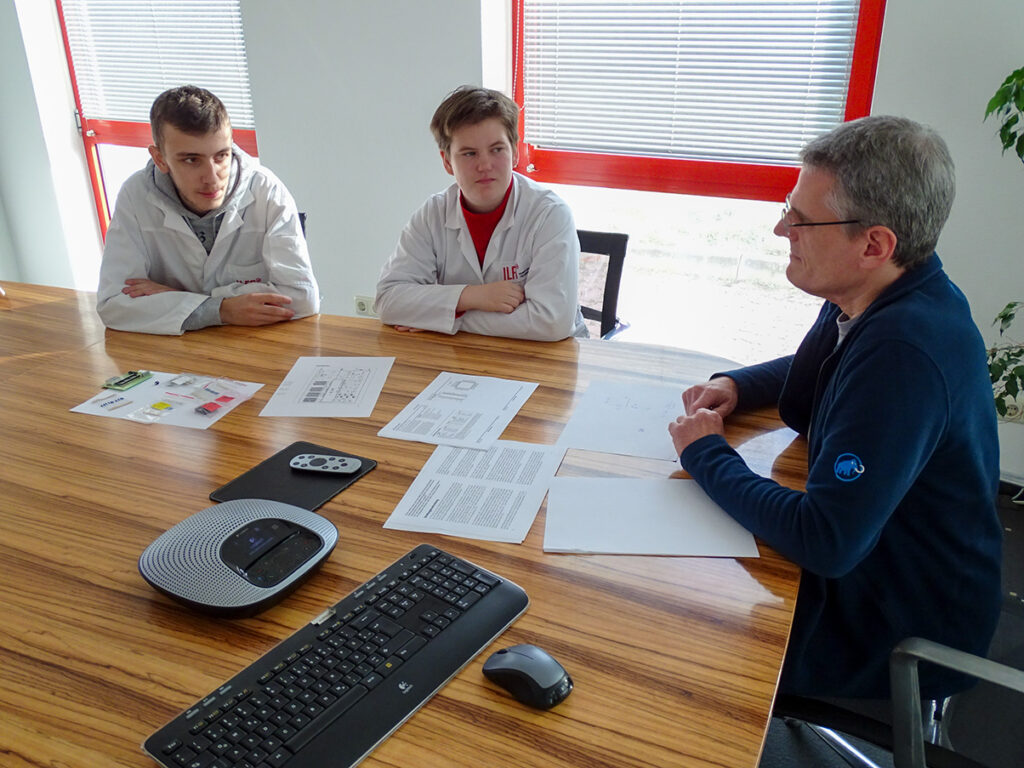 Johanna is 18 years young and comes from Hanover's Südstadt. She has been fascinated by electrical engineering since primary school and it was clear to her that she wanted to do something like that as a career later on. She likes to read, loves anime series and plays badminton and table tennis.
Nikola is one year older than Johanna and comes from Garbsen, the immediate neighbourhood of Hanover. He is also interested in electrical engineering and already has a small laboratory at home, where he also stores numerous components that he uses for his own projects. He also likes programming, painting and playing football.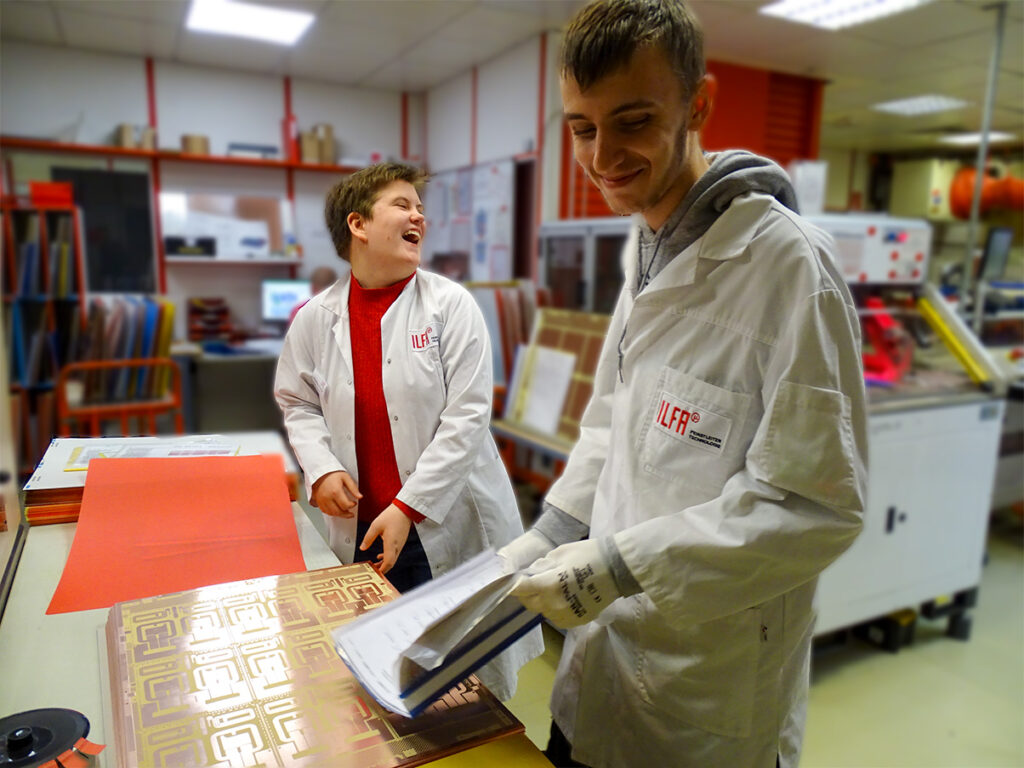 For our two interns, the 4-week internship period naturally flew by. "We were surprised how complex the production of printed circuit boards is in reality," Johanna and Nikola say. "The training only deals with very simple, single-sided PCBs, but there is so much to take into account with hybrid assemblies," the two marvel. In any case, we are happy if the two of them were able to take away a lot of impressions and pass their training with excellent results.