Replacement of our screen printing table: ATMACE 67 / G6
As part of the modernization offensive at ILFA, it was time to replace our screen printing table. We were almost a bit nostalgic about it, because it was our oldest machine and had served us faithfully for many years – 37 to be precise! The successor is a modern, three-quarter automatic precision screen printing machine with a 4-column system and a retractable table top. It is suitable for printing on rigid and flexible materials up to a thickness of 6 mm.
Even in the visual comparison, you can see that a lot has changed technically. The ATMACE 67 / G6 has a convenient PLC control system with touchscreen on the operating front for programming the function sequences and storing and querying 100 parameter groups. It also impresses with extremely short makeready times thanks to pneumatic screen frame clamping.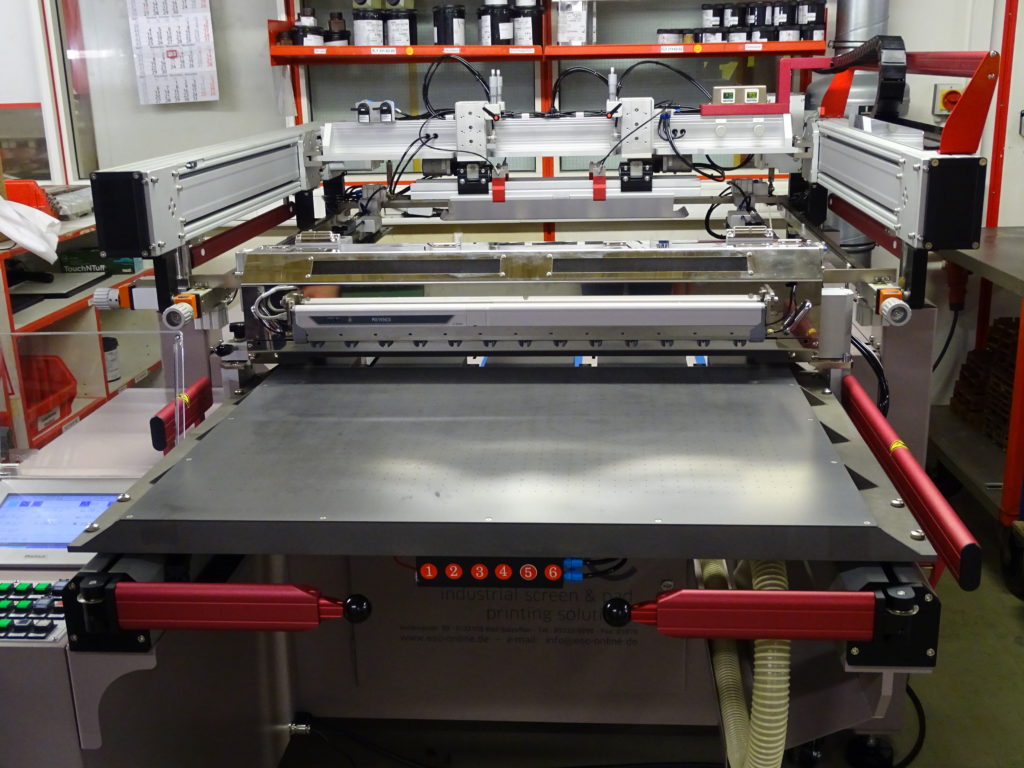 The delivery was first quite uncomplicated: The table was unloaded by the supplier and then stood with us behind the rolling gate. So far so good. But that's where things start to get tricky. Good eyesight, dexterity and a great deal of tact are required when the colleagues from the plant engineering department bring new systems and machines to their destination. "Challenge accepted" – Sometimes shelves have to be moved, doors levered out and other equipment partially dismantled. So far, however, every challenge has been mastered and in the end everything is always as planned.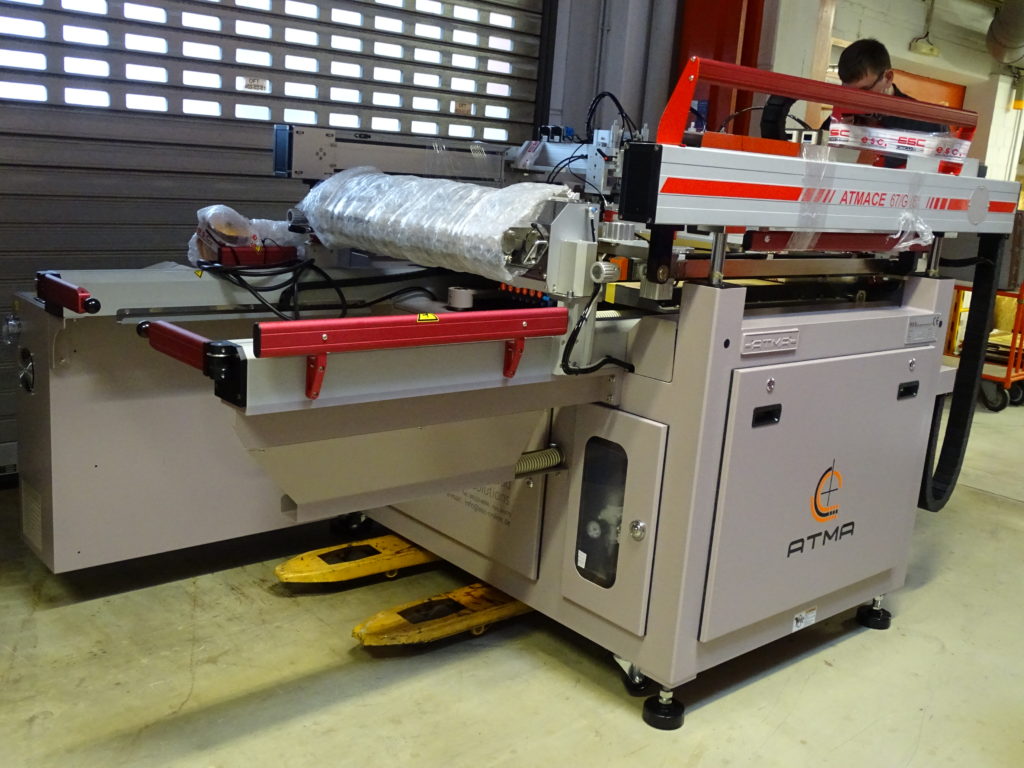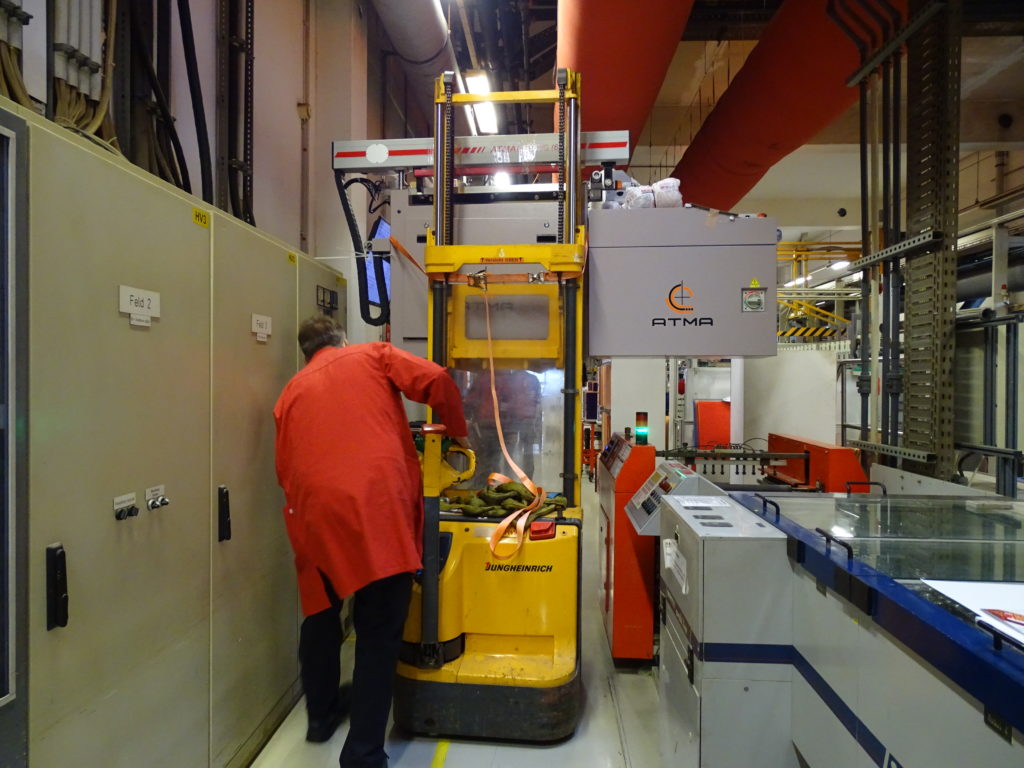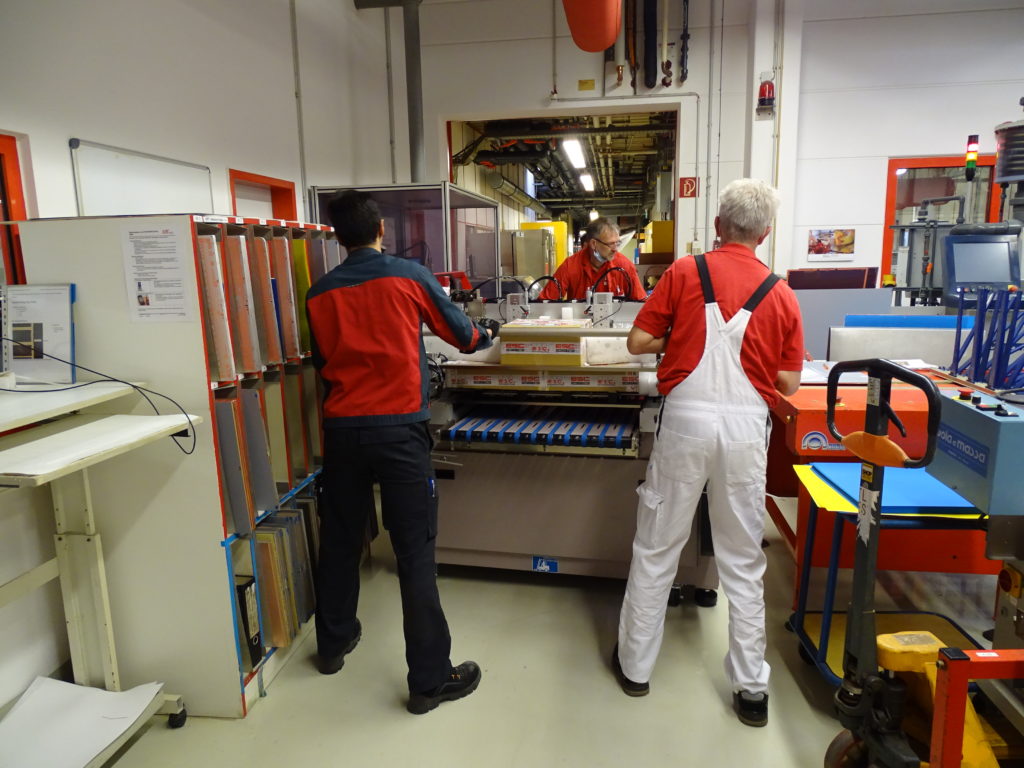 The old screen printing table has now left our production and the new table is finally aligned and connected. The first test prints looked excellent and thus the approval for production was given. The new screen printing table already looks good. Perhaps our melancholy with regard to the old system is limited after all. We still have souvenir photos of the sweetheart.